CELEBRATING ROKUDAN SILVERA SENSEI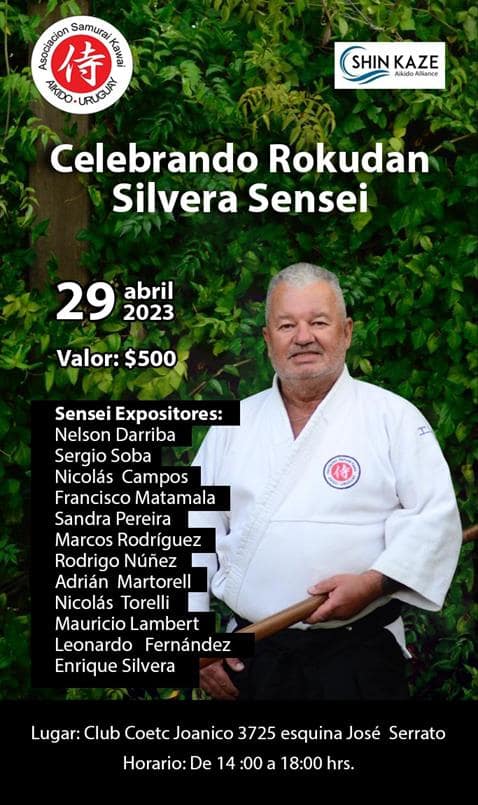 CELEBRATING ROKUDAN SILVERA SENSEI
DESCRIPTION
Seminar celebrating the promotion of Enrique Silvera Sensei to 6th dan.
INSTRUCTORS
Sensei Nelson Darriba
Sensei Sergio Soba
Sensei Nicolas Campos
Sensei Francisco Matamala
Sensei Sandra Pereira
Sensei Marcos Rodriguez
Sensei Rodrigo Nuñez Da Rosa
Sensei Adrian Martorell
Sensei Nicolas Torelli
Sensei Mauricio Lambert
Sensei Leonardo Fernandez
Sensei Enrique Silvera.
DATE
April 29, 2023
SCHEDULE
14:00 - 18:00
LOCATION
Club COETC
Joanicó 3725 esq. J. Serrato
Montevideo
Uruguay
INFORMATION
Enrique Silvera
093 674 583
samuraiaikido1996@hotmail.com
ORGANIZER
Asociación Samurai Kawai
aikido.com.uy
COST
$ 500
NOTES
Everyone welcome.