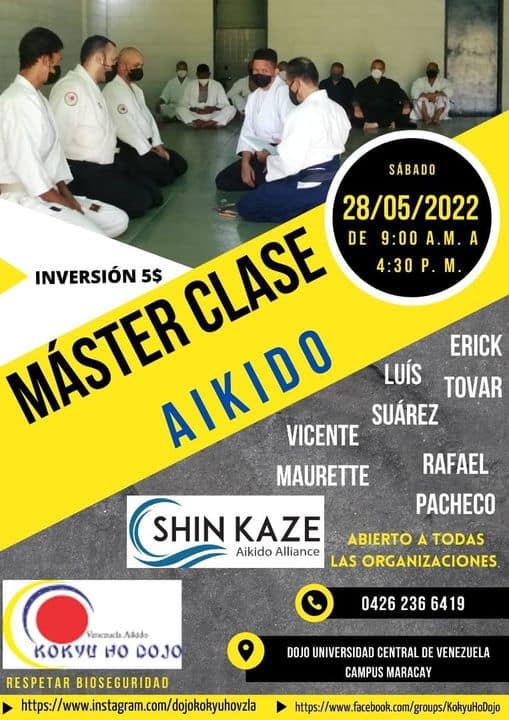 DESCRIPTION
Venezuela Aikido Kokyu Ho Dojo is pleased to
invite you to participate in the seminar "Aikido Master
Class" at the dojo at Central University of Venezuela -
Maracay Campus.
INSTRUCTORS
Rafael Pacheco
Erick Tovar
Vicente Maurette
Luis Suarez

5th dan
3rd dan
3rd dan
1st dan
DATE
May 28, 2022
TIME
Start of activities: 09:00
End of activities: 16:30
LOCATION
UCV - Campus Maracay
El Limon 2103
Maracay
Estado Aragua
Venezuela
INFORMATION
https://www.instagram.com/dojokokyuhovzla
https://www.facebook.com/groups/KokyuHoDojo
0426 236 6419
ORGANIZER
Rafael Pacheco
0426 236 6419
COST
$ 5
NOTES
Open to all organizations.
Respect biosecurity.