AIKIDO FRIENDSHIP SEMINAR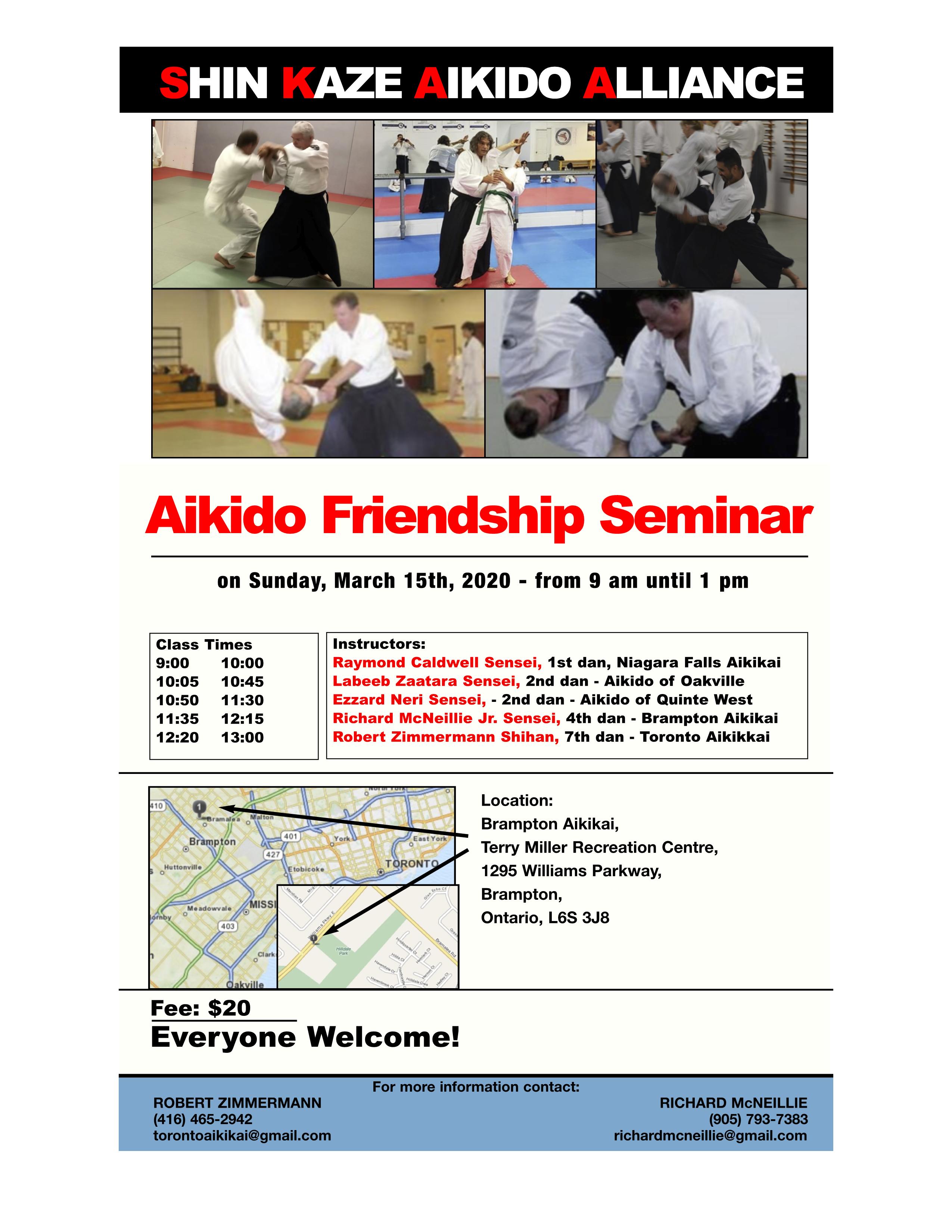 DATE / TIME – POSTPONED – March 15, 2020 from 9:00 am to 1:00 pm
DESCRIPTION Aikido Friendship seminar at Brampton Aikikai instructed by Ontario Shin Kaze Aikido Alliance dojo-cho. Everyone is welcome!
INSTRUCTORS Raymond Caldwell Sensei, 1st dan – Niagara Falls Aikikai Labeeb Zaarara Sensei, 2nd dan – Aikido of Oakville Ezzard Neri Sensei, 2nd dan – Aikido of Quinte West Richard McNeillie Jr. Sensei, 4th dan – Brampton Aikikai Robert Zimmermann Shihan, 7th dan – Toronto Aikikai
LOCATION Brampton Aikikai, 1295 Williams Parkway, Brampton, Ontario, L6S 3J8, Canada
ORGANIZER Toronto Aikikai, 58 Ritchie Avenue, Toronto, Ontario, M6R 2J9, Canada, phone: 416-531-8273, email: torontoaikikai@gmail.com
KANAI SENSEI MEMORIAL SEMINAR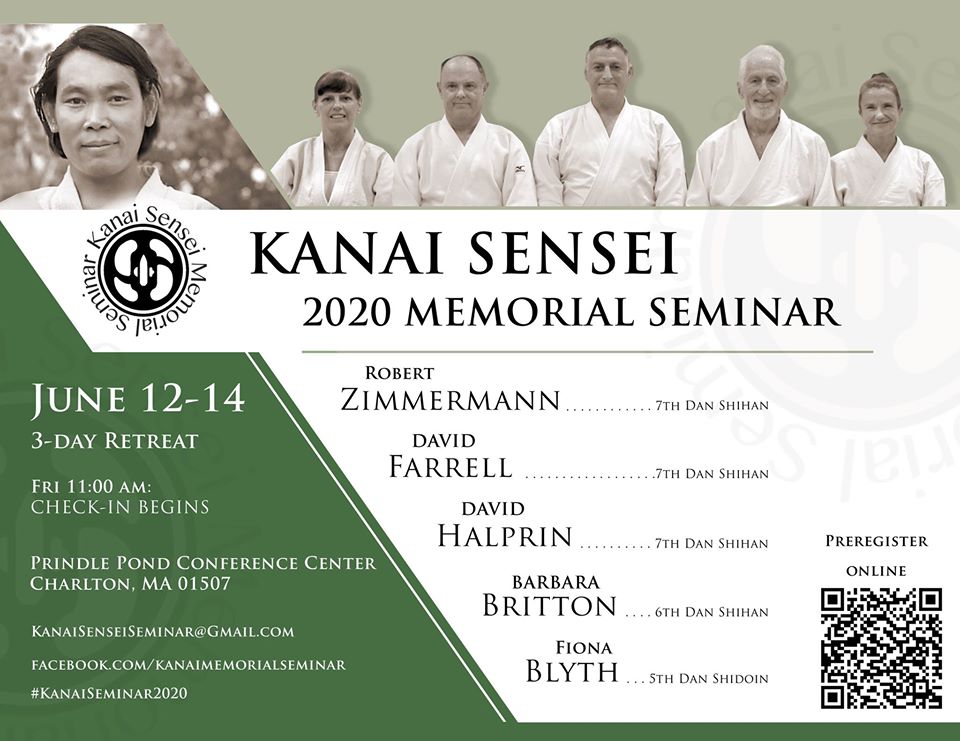 DATE / TIME – POSTPONED – June 12 – 14, 2020
DESCRIPTION Kanai Sensei Memorial Seminar – a weekend Aikido retreat where you can develop a new appreciation of Aikido training while sharing good times with friends. Don't just practice Aikido, for three days – live it!
INSTRUCTORS Robert Zimmermann – Shihan, 7th Dan – Toronto Aikikai David Farrell – Shihan, 7th Dan – Commonwealth Aikikai David Halprin – Shihan, 7th Dan – Framingham Aikikai Barbara Britton – Shihan, 6th Dan – Framingham Aikikai
LOCATION Prindle Pond Conference Center, 19 Harrington Rd, Charlton, MA, 01507, United States
ORGANIZER Framingham Aikikai, 26 Summer St, Natick, MA 01760, United States